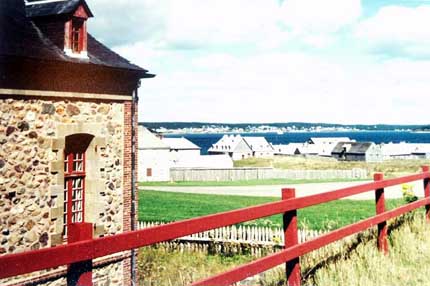 The Fortress of Louisbourg (in French, Forteresse de Louisbourg) is a Canadian National Historic Site and the location of a partial reconstruction of an 18th century (1744) French fortress at Louisbourg, Nova Scotia.
Please see
wiki entry on this location
for a complete history.
Each summer the Fortress springs to life. Dozens of costumed animators become the town's residents of the summer of 1744. Period homes, exhibits and theme centers line the central streets of Rue Toulouse and Rue Royale, as well as along the busy waterfront. Apparently, the spirits of those long past get into the game, as well, as they make frequent appearances.
Have you experienced something that you think might be paranormal at this location or elsewhere in Nova Scotia? Can you add any further information to this report? If so please do contact us at admin@psican.org Your privacy will be protected, and confidentiality is assured.