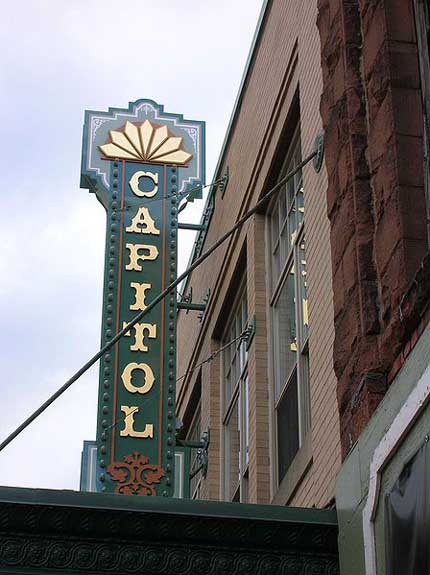 The Capitol Theatre in Moncton, New Brunswick, Canada is a restored 1920s-era vaudeville house on Main Street. And just like any other good theatre that has a resident ghost or two, so does this one.
The Capitol's ghost is said to be a female that dates back to the time when the theatre was still operating as a cinema. She is reported to be seen, and felt most often late at night, and by the ticket booth area.
Have you experienced something that you think might be paranormal? Can you add any further information to this report? If so please do contact us at admin@psican.org Your privacy will be protected, and confidentiality is assured.
This work is licensed under the Creative Commons Attribution-ShareAlike 3.0 License.