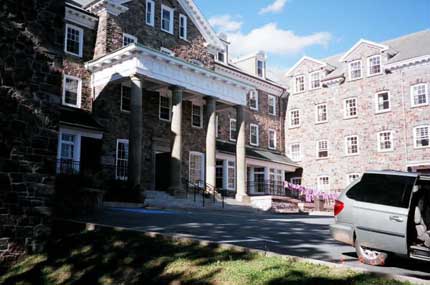 Shirreff Hall is the oldest residence hall still in use at Dalhousie University in Halifax, Nova Scotia. It was utilized as a single-sex female dormitory until September 2005.
The 4th floor of the Old Eddy wing  is rumoured to be haunted by the spirit of a woman who hung herself in the 1920s. She can be seen gliding down hallways at night and has even appeared at the foot of sleeping students beds. Residents know the spirit as "Penelope" and many have stories of encountering her. It is also rumored that part of the noose that the girl used still hangs inside the tower, although the Residence Life Manager denies the claims.
Have you experienced something that you think might be paranormal at this location or elsewhere in Nova Scotia? Can you add any further information to this report? If so please do contact us at admin@psican.org Your privacy will be protected, and confidentiality is assured.