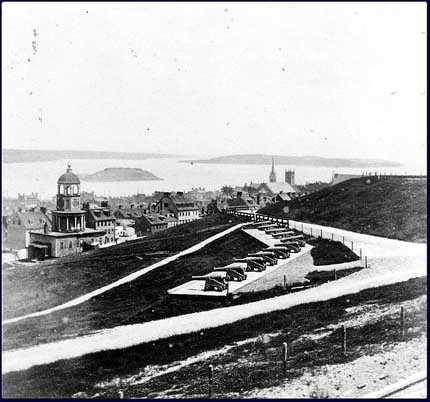 Halifax looking south from atop Citadel Hill - Halifax, Nova Scotia, Canada, circa 1870.
This is a very historically rich area of the country so it is not surprising that Halifax has many, many, stories of ghosts, and hauntings. Citadel Hill has a reputation for being haunted by the spirit of a Mi'kmaq Native. The spirit has been seen "running" in the are after the sun sets. 
Have you experienced something that you think might be paranormal in Nova Scotia? Can you add any further information to this report? If so please do contact us at admin@psican.org Your privacy will be protected, and confidentiality is assured.
Image Credit: National Archives of Canada, Negative Number PA-112181