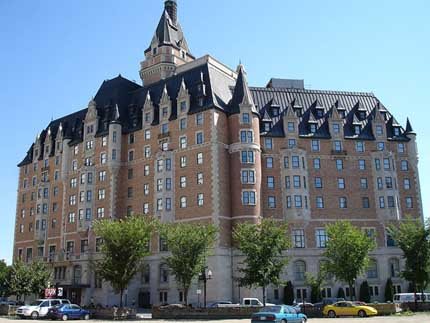 The Bess aka The Delta Bessborough hotel is a ten-story hotel located in downtown Saskatoon. The hotel is a historical landmark is known for its castle-like appearance. The hotel was built by the Canadian National Railway from 1928 to 1932 and is designed in the same Château-style as many of Canada's other railway hotels.

The hotel has a reutation for being haunted by the spirit of a smiling older man, who is dressed in a gray suit and wearing a fedora. He has been seen by staff walking on the banquet floor late at night. He is reported to be harmless, and most do not even realise he is a ghost when first encountering him.


Have you experienced something that you think might be paranormal in Saskatchewan? Can you add any further information to this report? If so please do contact us at admin@psican.org Your privacy will be protected, and confidentiality is assured.